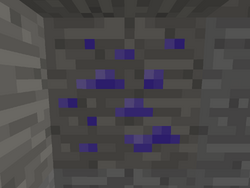 Apatite Ore is found underground and drops Apatite, a material which looks exactly like diamond, except for its deep blue color. Apatite Ore can be mined with a stone pickaxe and any pickaxe of higher quality.
Use two sand above and below apatite to make eight Fertilizer .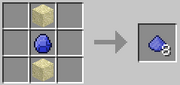 You can then create humus by surrounding the fertilizer with dirt.