Home
Talk

7
117pages on
this wiki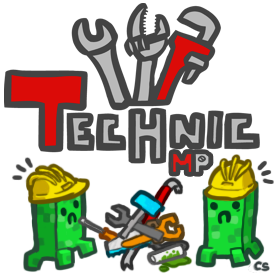 Message from the Wiki Admin
The Technic Pack is an outdated mod pack with a very shady and illegal background, try something else. And also why look at this wiki, it's very incomplete and most of the people contributing have no social life. Plus there is an official wiki and there is another even more complete one. So stop wasting your time looking at my pathetic wiki that I give a total of 0 f***s about anymore.
Thank You for your continous and unwanted support.
Yours Truly, SuperWikiGenius (talk) 04:07, February 16, 2013 (UTC)
Welcome
Welcome to the Technic Pack Wiki your source for all things Technic Pack. We are incomplete right now but feel free to add things we don't have or update things we do. If you want to see something added please say so on our suggestions page here.
What is the Technic Pack?
The Technic Pack is a mod pack for the popular game Minecraft. It adds great features such as BuildCraft, Industrial Craft², Equivilant Exchange, Mo' Creatures plus many more. The latest version of Technic Pack SSP is currently version 7.1 for minecraft version 1.2.5. SMP and Tekkit version 3.0.3 for minecraft 1.2.5.
Where to get the Technic Pack
You can download the Technic pack from technicpack.net. Once you are there click SSP if you want it for singleplayer or Tekkit (which is Technic Pack and Bukkit combined) if you want it for multiplayer (won't work with all servers).
Help/Tutorials
If you need any help in game or out or you just want to see how to build an awesome contraption see here . If your needs are not met you may leave a comment here.
Creating a page
Please have a summary of your page at the begining and then add subtitles and explain deeper if need be.